Community Giving
Caring for Our Community 
Timberland Bank is proud to invest in our local communities through generous charitable giving. We appreciate the opportunity to support organizations, programs and events that strengthen the communities we care about and call home.
Giving back to the communities we serve is a natural extension of our business. Timberland staff members contribute their time, talent and treasures to serve as leaders, board members and volunteers in organizations throughout our community. In giving back to local causes we enrich not only our communities, but also our company and ourselves.
---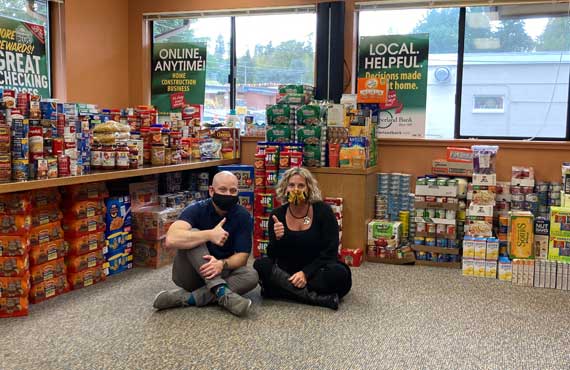 Food Drive in Gig Harbor
Gig Harbor Loan Officers Mac Pinch and Jannae Mitton pose for a photo to show the success of the Gig Harbor Rotary Club's food drive, which brought in more than $2,400 and 5,700 individual donations!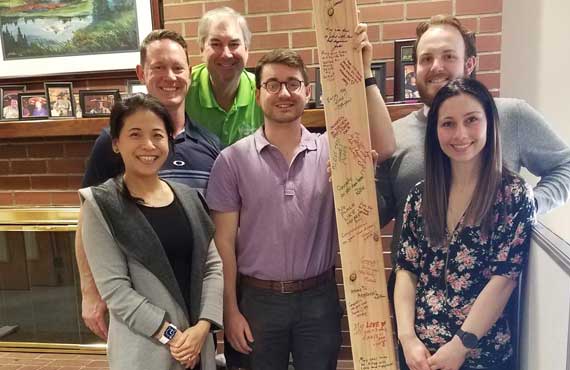 Wall of Hope
Pierce County Habitat for Humanity calls the first wall raised in every building the 'Wall of Hope.'  The Wall of Hope is long-standing tradition that involves sponsors writing well wishes and messages of hope on the 2×6 studs that frame a home. Timberland's Pierce County employees enjoyed participating in the tradition and are pictured here with our contribution to the Wall of Hope.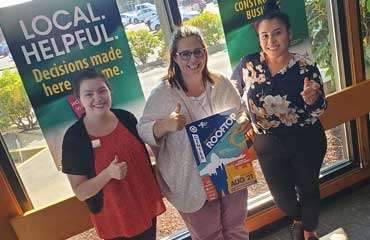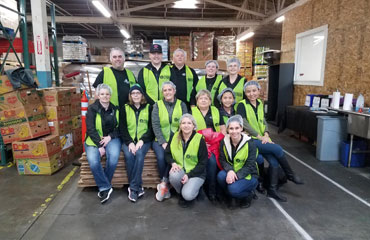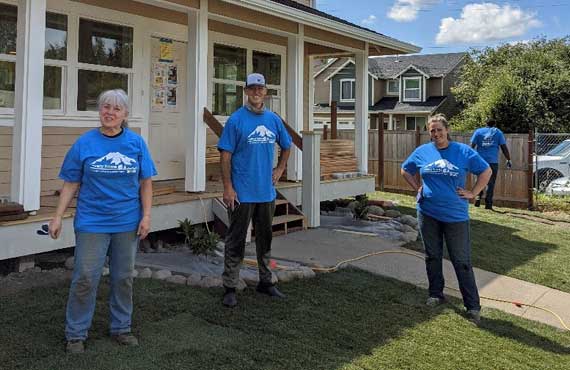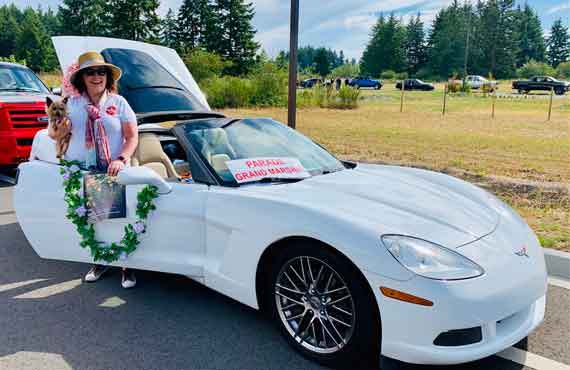 Yelm Prairie Days
The Yelm Area Chamber of Commerce selected our Assistant Vice President and Branch Operations Supervisor in Yelm, Tess Faughn, to be the grand marshal of the Prairie Days Parade. Tess was selected for the honor because of her outstanding history of community involvement.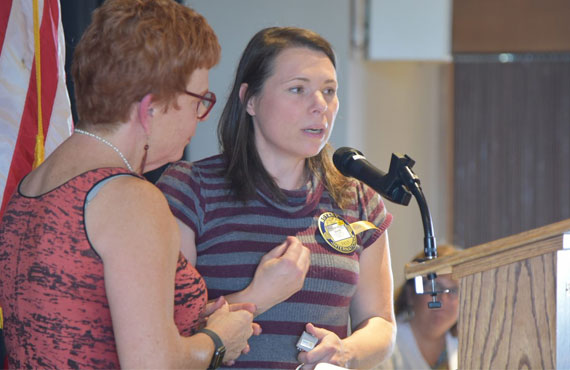 Tacoma Rotary #8
Carol Duris was named President of Tacoma Rotary #8, becoming one of only 10 female Presidents in its entire 109 year-long history. As President, Carol took the lead in many fundraising efforts, like food drives for the Emergency Food Network and installing Little Free Libraries in local communities.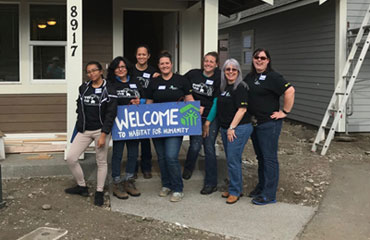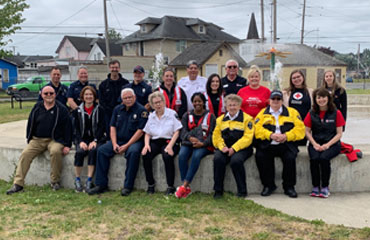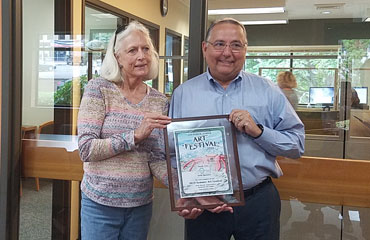 Get Involved
Each year, Timberland Bank contributes thousands of dollars to assist with local needs in the communities we serve. We are proud to lend our support both physically and financially to countless organizations and efforts that add to the quality of life we all enjoy. 
Our Charitable Giving application is provided on the link below. Please fill in completely including your Tax ID number. Tell us about your organization by providing the specific information requested. 
To request charitable funds on behalf of your organization, please click the link to our
Charitable Giving Form
.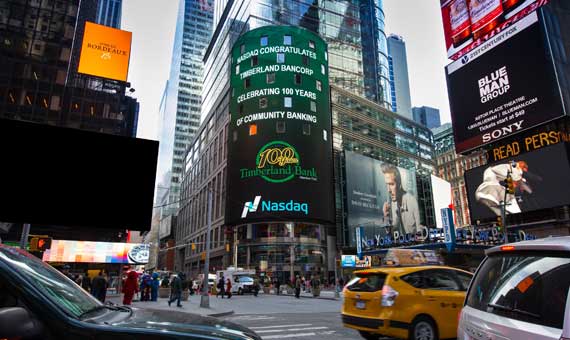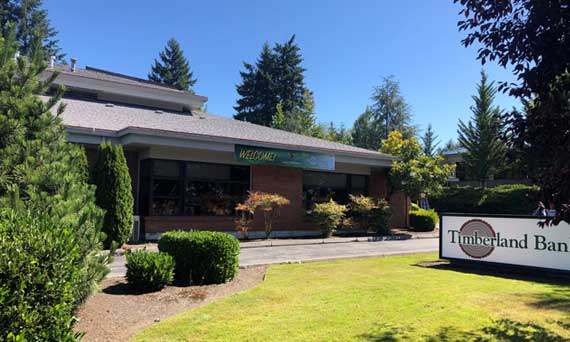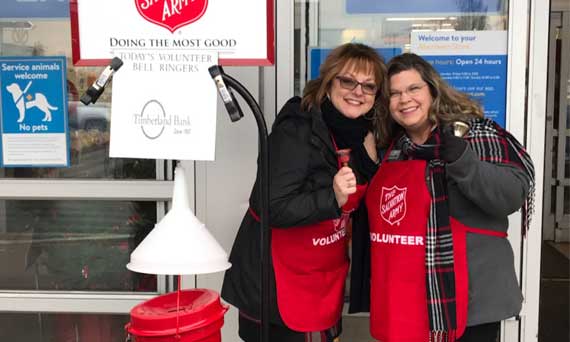 Our History
We consider it a remarkable accomplishment and privilege to have adapted, prospered and continued to grow for more than a century, all under local leadership. 
Our Locations
Visit a location near you in Grays Harbor, Thurston, Lewis, Pierce, Kitsap, King County. 
Customer Testimonials 
"I spoke to Wendy Michelbrink for the first time around 4:45 on Friday and she was there throughout the whole process and so helpful."